Protecting our Green Spaces
Any new residential development within New Forest District is required to mitigate its recreational impact on European Nature Conservation sites this mean simply that significant resources are applied to habitat creation/restoration to offset the impacts of development.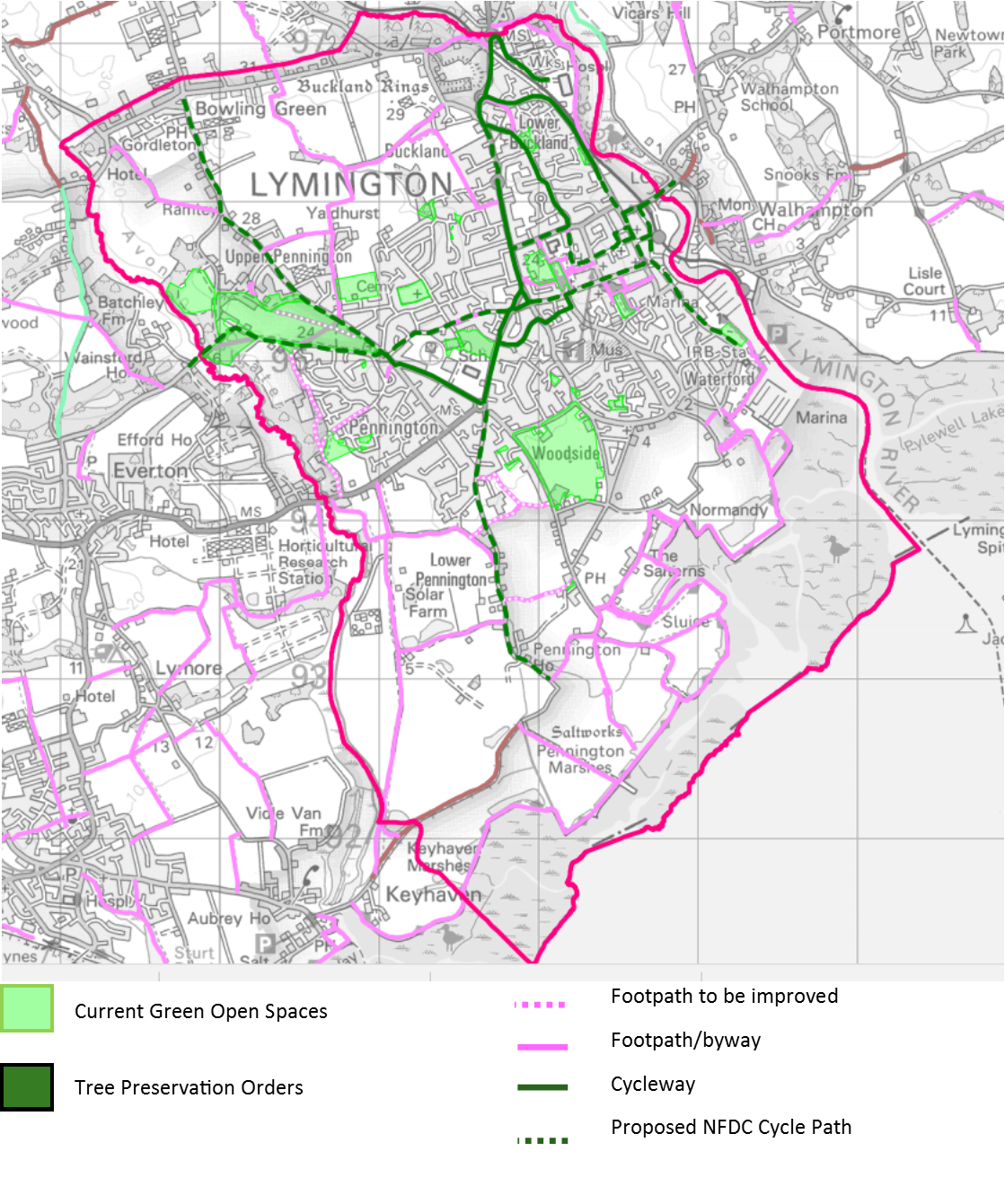 ---
Natural Green Space and Public Open Space
Public Open space, is defined in the National Planning Policy Framework as including all open space of public value, this can take many forms, from formal sports pitches to open areas within a development, linear corridors and country parks. There is a Public Open Space requirement of 3.5 hectares per 1000 population
---
The current network of footpaths is disjointed and the Neighbourhood Plan is looking at ways to connect open spaces together through footpath improvements. Improvements to footpaths would enable and encourage more people to walk to school or the Town Centre rather than use the car. Cycle paths will be increased to make cycling easier again to offer an alternative to using the car.